How To Perform Herbal Magic
How To Work With Plant Magic
Plants and herbs are a staple among magical practitioner. Sage to cleanse, chamomile to calm and roses for love. These are three well known herbal correspondences known to the magical and the mundane community alike. 
Herbs have such a wide range of use. You can use them in food to ingest your magic or you can use them to dress magical candles to add another layer of power and intent. The uses are vast. With a little creativity you can incorporate herbs into almost every magical practice.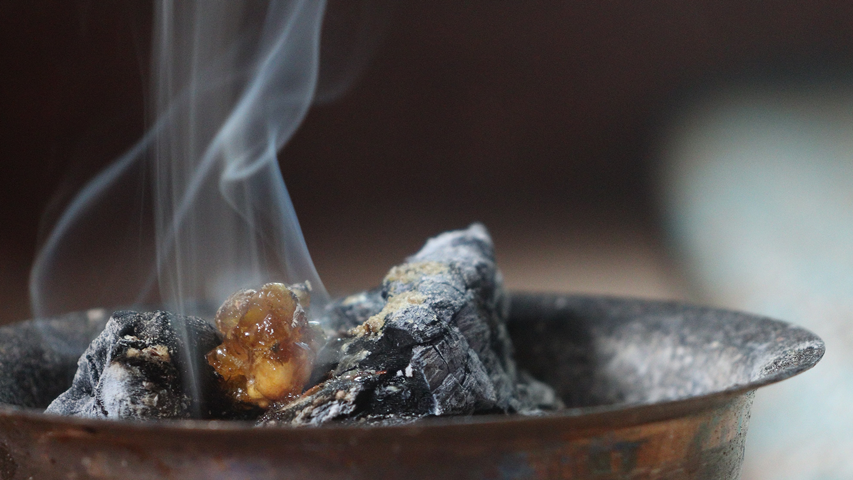 Creating magical incense
Magical incense blends are a combination of loose, dry herbs you can purchase in store or make yourself. You can burn them over a charcoal puck in a fire safe container on a bed of sand or salt or over a bonfire. 
The benefits to creating your own magical incense is that it is loaded with your intention for your specific purpose. By combining three or more herbs with appropriate correspondences for your intention you can create a powerful tool. 
A recipe for a magical incense to help you divine includes mugwort and willow bark to help strengthen your divination abilities combined with dandelion root to call in the spirits. With a little creativity you can create a loose, magical incense blend for just about anything.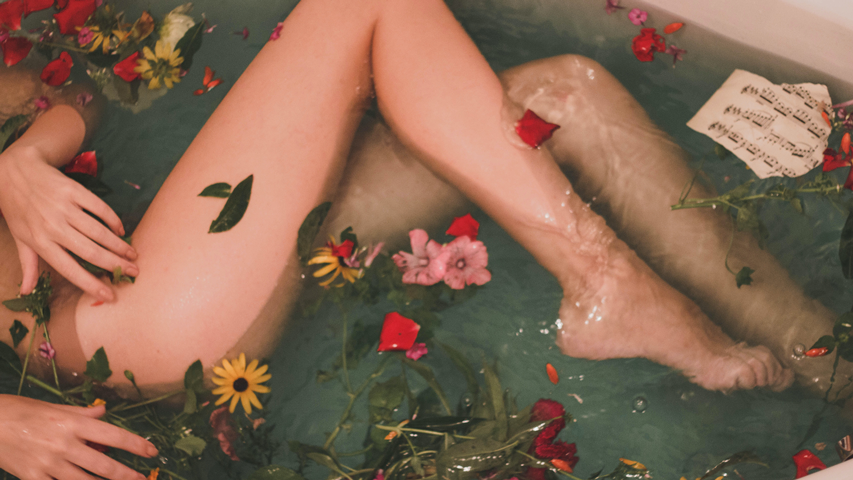 Magical Baths
Submerging your body into water steeped with specific herbs is a powerful way of integrating that energy into yourself. You can leave the herbs, plants and flowers free floating for a luxurious experience, or keep them in an organza bag for easy cleanup. You can add stones, music and intention dressed candles to boost the magic. 
If I were taking a bath for self love I would include roses, calendula and rosemary. I'd submerge a rose quartz or three into the bath with me and I'd light a red candle that's been covered in rosemary oil for clarity of mind and crushed, dried rose petals for love. 
We have a guided ritual bath to attract love & intimacy.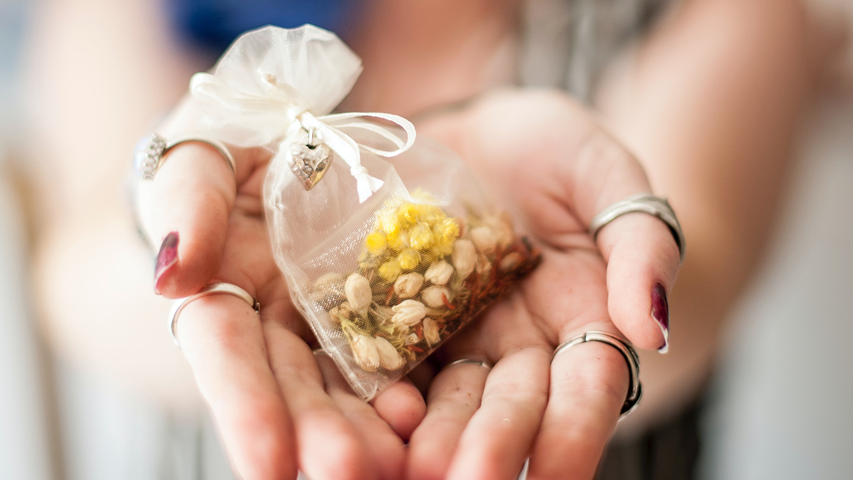 Magical Sachets
A magical sachet, also known as a mojo bag, is a small, cloth bag filled with curios with intent to draw in or keep away a specific energy. You can use various herbs, oils, stones or small items that are significant to your intention. 
If I created a mojo bag to attract new opportunities I'd add rosemary for mental clarity, sugar or honey to attract sweetness, spearmint for wealth and luck, lemon balm as a road opener, green adventuring for wealth, and a key to open doors. 
If I were to create a magical sachet for protection I'd add nettle for privacy and defence, dandelion for strength, black tourmaline to draw negativity off of me, pyrite to strengthen my aura, rosemary to send back the energy from where it came and an evil eye charm. 
When creating sachets its also excellent to burn a candle with intention to charge up your mojo bag. You can also ask your spirit guides and your ancestors to add some energy. 
Check out our mojo bag recipes: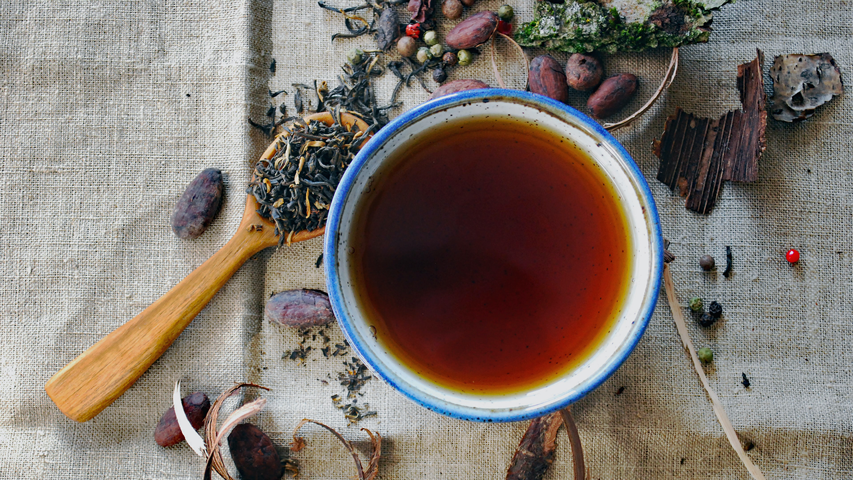 Magical Teas
Magical teas are a quick way to ingest your magic and shift your energy and mindset. Be sure to only use herbs that are safe for ingestion! Stick to your spice rack, and if not please proceed with caution. 
Drinking tea can be a ritual all to itself. Choosing the intention you want to bring forth and mindfully choosing the herbs is a calming practice in awareness. I like to hold my herbs in my hand and whisper my intention over top of them three times. Steeping the tea in the water provides an opportunity to warm your hands and infuse your tea further with your intention. 
If you are adding sweeteners you can use the opportunity to attract sweetness into your life. While stirring your tea recite out loud your intention three times, feeling your energy flow from your heart centre down your spoon into your tea. If you're attracting something into your life stir clockwise, if you're cleansing yourself stir counter clockwise. 
Sit with your tea, feel the warmth seep through your hands into your body. Take a sip and feel the magic enter your body as you swallow. Feel it permeate your body, mind and spirit. As you drink your tea visualize your intention coming true. How would it feel, look, taste, smell, what would it sound like? Use all your senses. 
Try out one of our guided tea ceremonies if you want to dip your toes into ingesting your magic. Tea Ceremony for Conscious Communication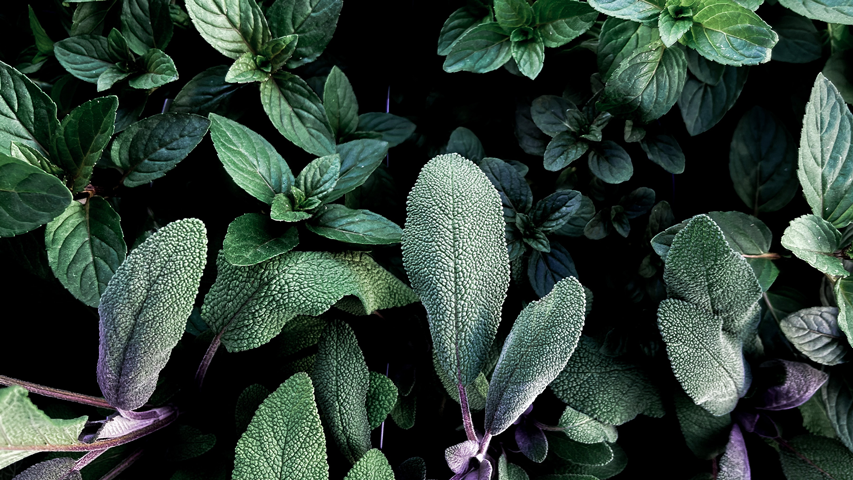 A Magical Herb Garden
Add an extra layer of personal power into your spell work by using herbs you've grown and cared for. When you are using elements in a spell, whether it's an incantation, a candle, oils, or herbs, when they are forged from your hands, charged with your intention throughout every step of the way, the magic will always be more powerful. 
Growing an herb garden is an excellent way to infuse your love and your energy into the plant. When it comes time to harvest you can be sure that it will be more powerful. The more energy you put into your spell work the greater the results.