Smudge Spiritual Boutique & Botanica
We are the beautiful, magickal store in trendy Old Walkerville. We carry Windsor's largest selection of holistic, metaphysical and magical items, and are expanding our selection weekly. At Smudge we believe in personal power, and expressing that using your own individual and unique qualities, talents, and life path. We have products and supplies for many earth-based religions such as Pagan, Wiccan, Hoodoo and Native.

Our house brand products are all-natural and made right here at Smudge. All-natural soaps, magickal spell soap, healing and spell bath salt/herbal blends, essential oil blends, spell oil blends, and herbal spell mixes.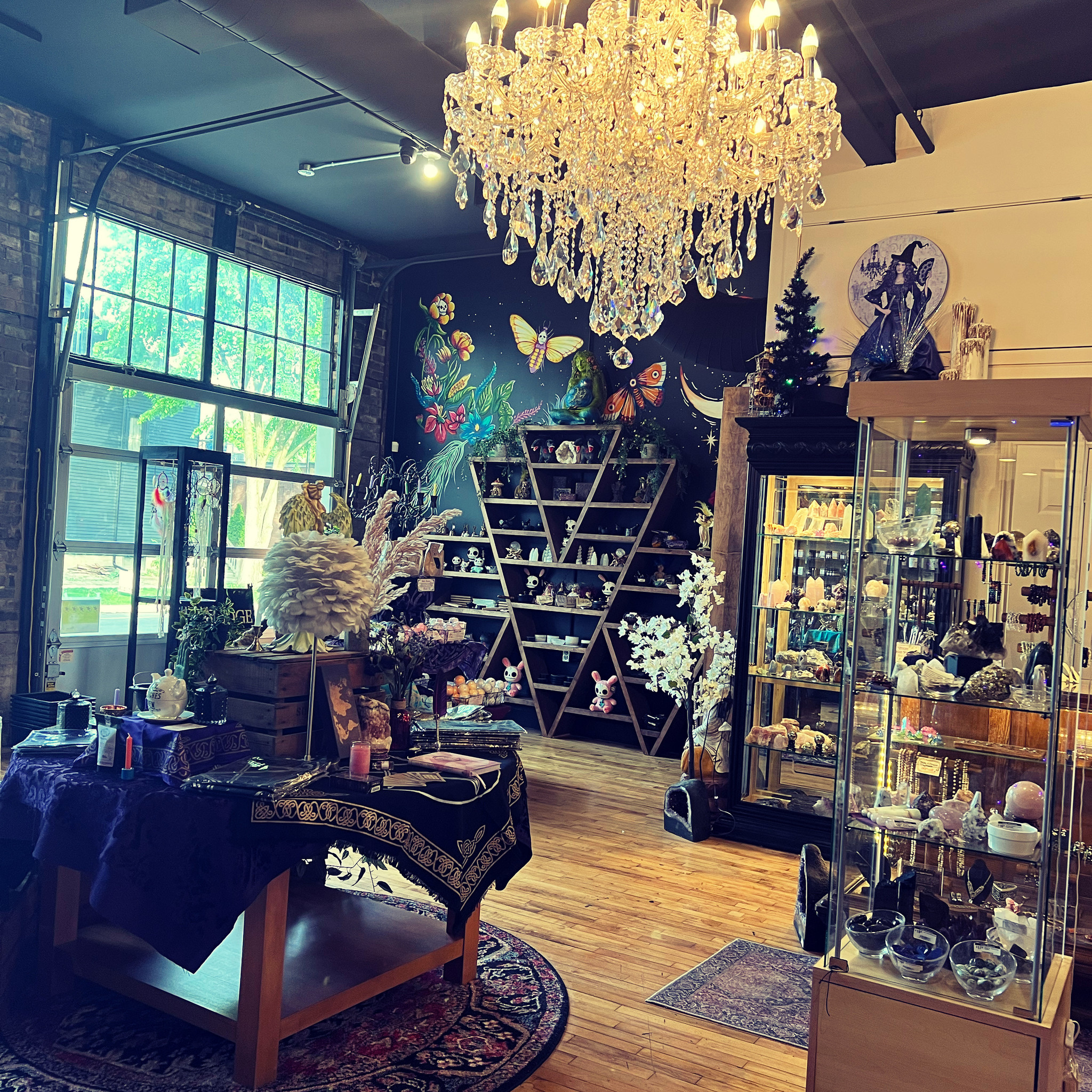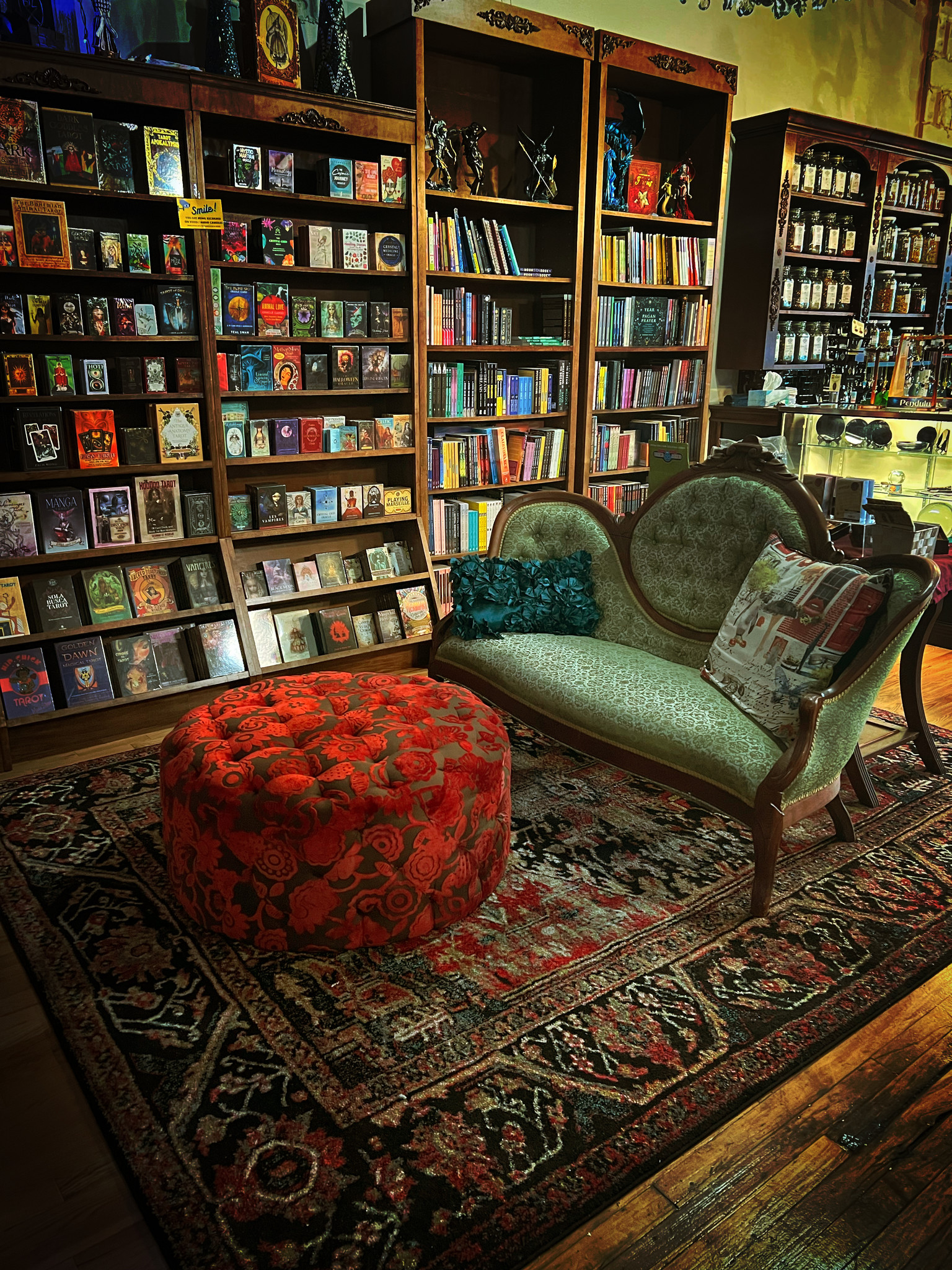 Quality, Selection, & Community
We offer fun and informative classes each week. It's important to us to give the gift of knowledge, as this empowers those and propels them to stay motivated, positive, and progressive in their life.
We host fun and informative classes that are hosted by experts in their field.  Join our Facebook page to stay updated with all of our events!
Book a psychic reading with one of Windsor's best psychic mediums and tarot readers! Our readers will offer you spiritual aid when you need some clarity or direction in life. Book your appointment now!
Here at Smudge we offer quality, selection and community, in a warm, positive, beautiful environment. You deserve it!
We look forward to seeing you soon!
Meet The Owner
What Does It Mean To Be The Witch Of Walkerville?
It means that I marry the practical and the spiritual. It means that I take my social and community responsibility seriously.  I actively support our local Hiatus House and proud to receive an Award of Recognition in 2017.  I have dedicated many years into stopping this cycle in my own family, and am very proud to be a support to others that are doing the same.  When you purchase my Smudge brands such as Filthy Witch Spa, Magickal Herbal, Aunty M's Conjure, and Spiritual Blessing, a portion goes to helpHiatus House. I also donate to several other charities and fundraisers throughout the year. 
It also means I have the respect of my community.  I am a proud recipient of a prestigious Biz-X Award for Windsor's Best Little Retail Shop just 6 months after opening in 2015.
I practice in an ethical and positive way.  Every day I walk between the worlds in my line of work. I am blessed with abilities that enable me to work with and manipulate energy for healing, creating, and clearing. I am an expert on remote spiritual and energy work. My talents allow me to help others in the areas of spiritual attack and protection, uncrossing, and attachment removal.  I practice hoodoo/rootwork, transformational magic, and am expanding my knowledge daily.  For over 10 years I have been incorporating energy work and magic with personal growth. Teaching others to empower themselves by embracing their unique gifts is my passion.
I make all of my own brand products here at Smudge. The space here is sacred and protected. It is blessed, grounded and infused with new energy on a continual basis.