Smudge Spiritual Boutique & Botanica
We are the beautiful, magickal store in trendy Old Walkerville est. 2015, expanding to our new location in 2022. Being one of Canada's largest Metaphysical Shops, we carry a diversified selection of spiritual, holistic, metaphysical and magical items, always filling custom orders & sourcing new items.

As you walk in, you will be greeted with a smile, embraced by the magical scents, and offered some tea. At Smudge, we believe in personal power, and expressing that using your own individual and unique qualities, talents, and life path. Many of our customers come in to escape the stress of their day, or to talk to an understanding ear. We have products and supplies for many earth-based religions such as Pagan, Wiccan, Hoodoo, Voodoo, Santeria and Native and more.

Our friendly & knowledgeable staff is always on hand to answer any questions, guide you when choosing the right spiritual tools, and be a practical sounding board when troubleshooting spell work or spiritual issues.

Our house brand products are all-natural and made right here at Smudge, by owner & spiritual practitioner Michelle. All-natural soaps, healing and spell bath salt/herbal blends, oil blends, candle dressings, baths, herbal blends, teas & custom products.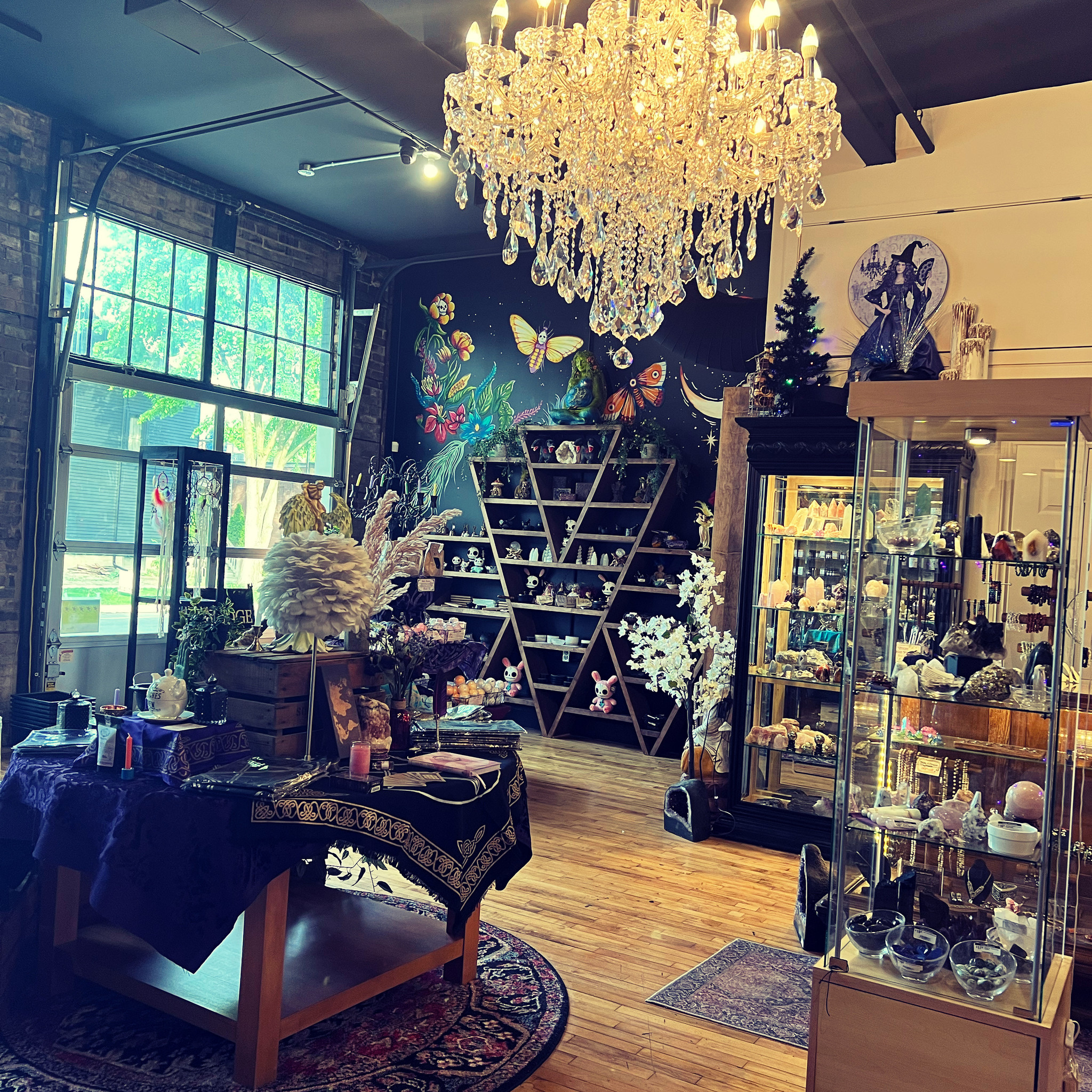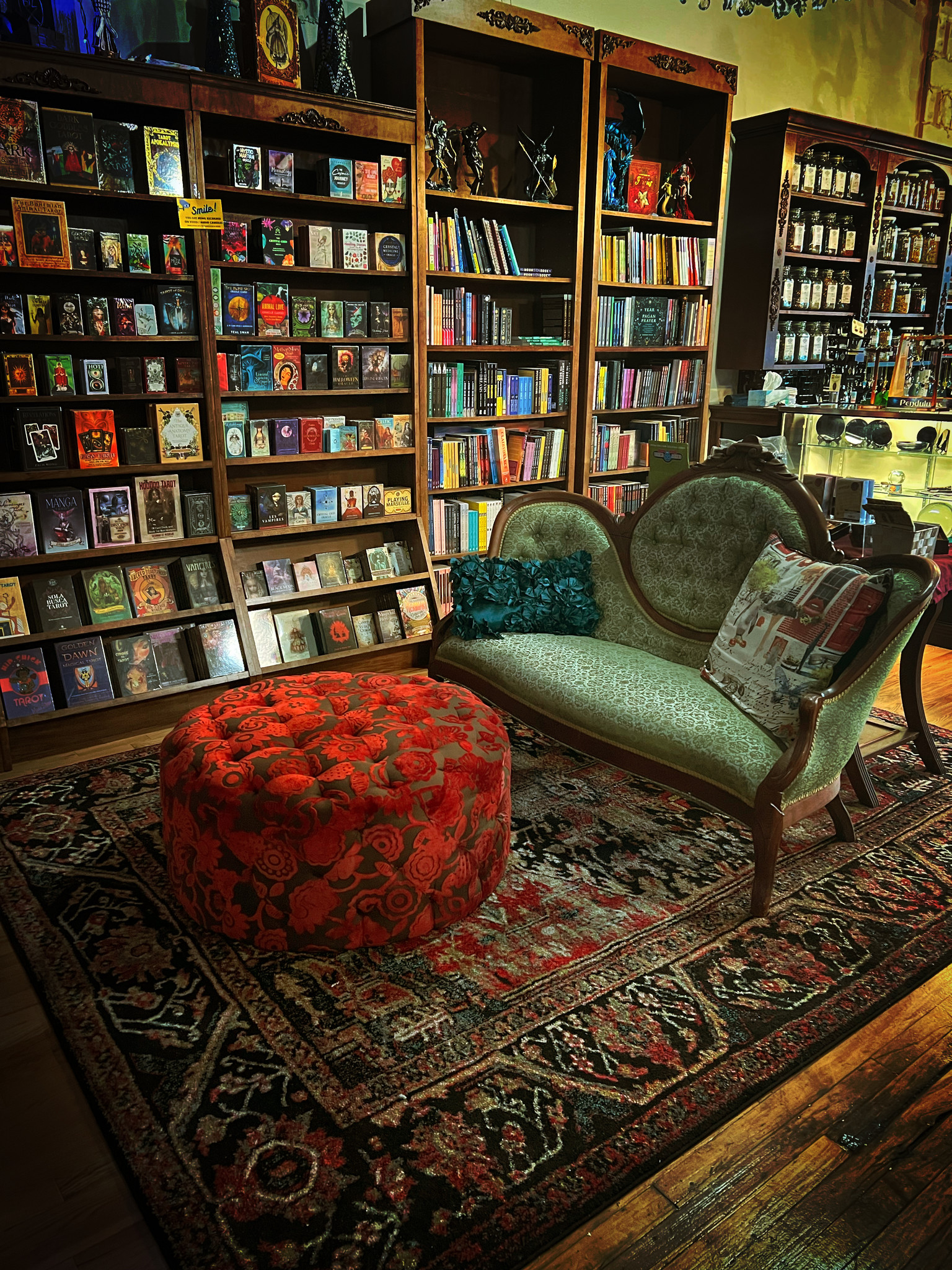 Quality, Selection, & Community
We look forward to seeing you soon!
Meet The Owner
What Does It Mean To Be The Witch Of Walkerville?
It means that I marry the practical and the spiritual. It means that I take my social and community responsibility seriously.
I practice in an ethical and positive way, with a focus on our customers and community.  As an initiate in Ifa Santeria, recieving my Hand of Orula, I practice a religion where I consult with my Elders, Ancestors, Orisha and spiritual guides for guidance and knowledge in daily life. I practice spell work differently as I did in the past, as I give my issues up to the Orisha, my warriors, and ancestors. My ethics include a high level of respect for others where honesty and integrity is imperative. This means that when you request my opinion, or guidance, you will not always get what you want to hear, but what is in your best interest. I don't believe in wasting time, so I will give you the no nonsense, straight forward, no foof answers. I also can sense BS, and don't respect those who dish it out for popularity sakes, and not the true wellbeing of folks. I respect my customers abilities that they can sense the same. I have the reputation of "If you want to do the work and see results, go talk to Michelle." 
Every day I walk between the worlds in my line of work. As a daughter of Ochun, and a Libra, I love to create, and be surrounded by beauty.  I create a space of balance and harmony that brings happiness to others. I love working with herbs, spirit and nature when creating my products that aid people on their path. I am blessed with abilities that enable me to work with and manipulate energy for healing, creating, and clearing. I am an expert in sympathetic magick, remote spiritual and energy work, and helping folks affectively find a solution to their issues. My talents and experience allow me to help others in the areas of manifesting their goals, personal growth, spiritual attack and protection, uncrossing, cleansing, and attachment removal.  I practice Santeria, Hoodoo/rootwork, witchcraft, transformational magic, Reiki & energy healing, and am expanding my knowledge daily.  For over 30 years I have been walking a path of personal growth, and for over 16 years,  incorporating energy work and magic with personal growth. Teaching others to empower themselves by embracing their unique gifts is my passion.
I create the products here at Smudge. My recipes are created and perfected from use in my own practice, and our customers. The space here is sacred and protected. It is a house of Ifa. It is protected, blessed, grounded and infused with new energy on a continual basis. 
I take my role as a spiritual business owner very seriously. My environment that I provide my staff, customers, as well as where I craft the offerings that I share, is very important. I have a high standard, and won't put a dollar over respect for my spiritual court, my religion, my family, or my ethics. Through all the ups and downs of owning a business, as well as a spiritual business, where spirit is active, although there are challenges and lessons, I press forward holding fast to my values.
Overcoming many obstacles throughout my life has given me empathy and understanding with others, along with the qualities of resiliency and strength. Being raised in an alcoholic home, born into a cult religion, and being on my own from a young age, I have been dedicated to healing myself, and not repeating this cycle since I was 18. It's been a bumpy road, but I am who I am today because of what I have overcome. I choose to focus on forward growth, learning and helping others. I am still learning and growing every day.
I actively support our local Hiatus House and proud to receive an Award of Recognition in 2017, and in 2021.  I have dedicated many years into stopping this cycle in my own family, and am very proud to be a support to others that are doing the same.  When you purchase my Smudge brands, a portion goes to help Hiatus House. I also donate to several other charities and fundraisers throughout the year. 
I am also a proud recipient of a prestigious Biz-X Award for Windsor's Best Little Retail Shop just 6 months after opening in 2015. It is important to me, to offer my customers a good experience when they visit Smudge, as they are special to both myself and my staff. 
Blessings to you!
Michelle