Yule & Winter Solstice Rituals
In the northern hemisphere the winter solstice, or Yule, occurs annually on December 21 or 22. This celebration is one of the eight sabbats celebrated in the year of the wheel. This day celebrates the shortest day of the year. 
Imbolc or Candlemas celebrates the first signs of spring.
Beltane celebrates May Day.
Lughnasadh or Lammas celebrates the start of the harvest season
Mabon celebrates the Autumn Equinox
Samhain celebrates Halloween
This time of year offers us a quiet time before the awakening of the earth. The perfect opportunity for spiritual cleansing, deep reflection and self-assessment. 
The new year celebrates a new chance. To try it all over again. New beginnings. New opportunities. Therefore, if you have big plans for the following year it's important to do some pruning and release work to make space for your intentions to flourish.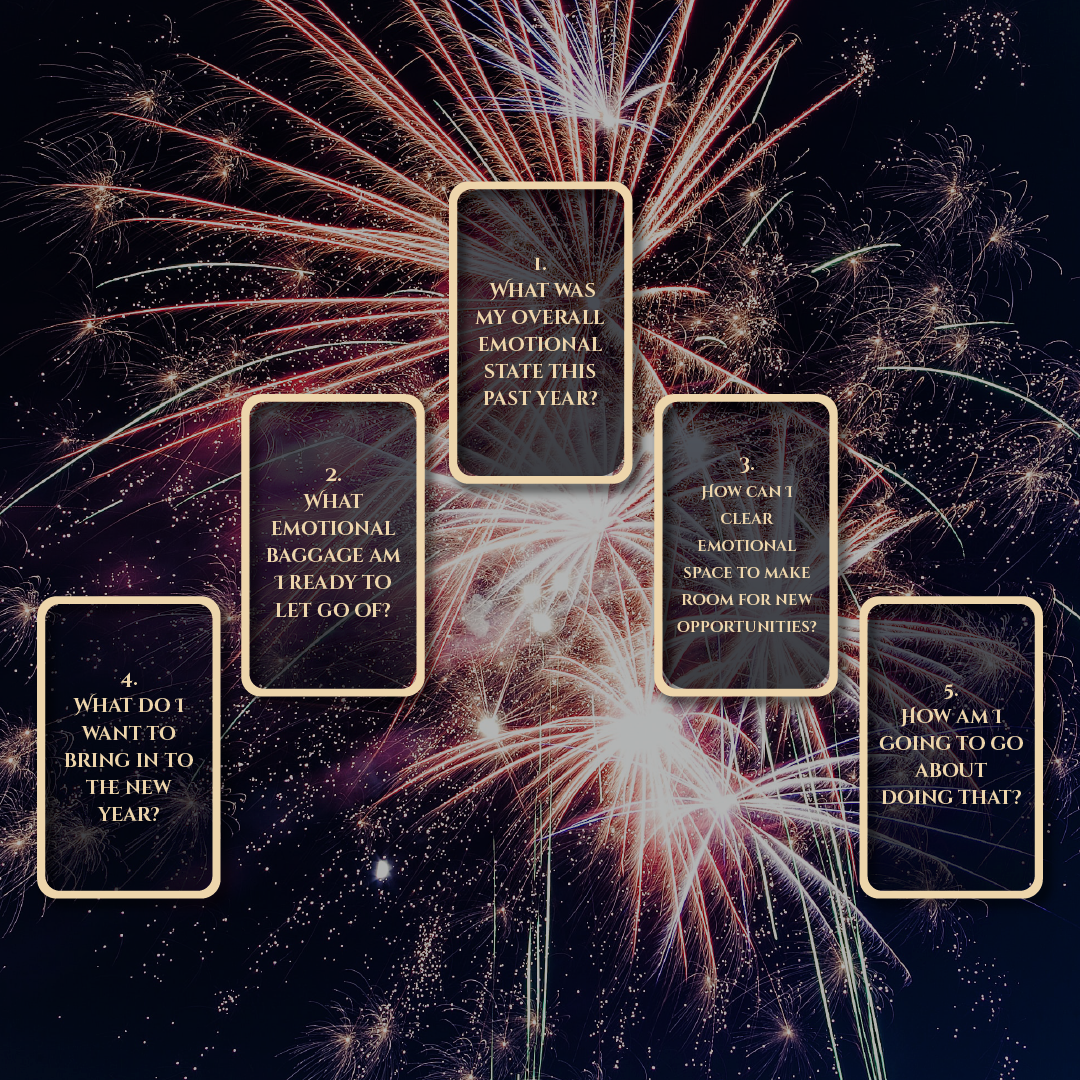 Before we can release we have to identify what is no longer working for us. Use the following 5 card tarot spread to reflect on yourself and how you can better show up in 2023. 
Card 1: What was my overall emotional state this past year?
Card 2: What emotional baggage am I ready to let go of?
Card 3: How can I clear emotional space to make room for new opportunities?
Card 4: What do I want to bring in to the new year?
Card 5: How am I going to go about doing that?
I highly recommend journaling along side this tarot spread. It'll offer you the opportunity to dissect your readings, offering deeper insight. If you're lucky it could lead you to the root of your habits/beliefs you want to transform. 
Cleansing & Transforming your baggage
Take note of if you want to clear the space for new growth or if you want to transform something that already exists into something new. It is important to make this distinction. 
If you want to rid yourself of some baggage a fire burning ceremony or a cord cutting ritual may be what you need. This offers you the opportunity to burn everything to the ground and create new growth out of the fertile ashes of what once was. 
Check out our Cord Cutting Ritual To Embrace Your True Self to learn how to perform a cord cutting ritual and alter it for your magical needs.
Working with fire is particularly special on the winter solstice/Yule. It is common practice to use fire as a way to welcome back the light into the northern hemisphere. Bonfires, lighting candles, and Yule logs are excellent ways to celebrate this occasion. 
If fire is what you're leaning towards you can take this opportunity to write down that which you want to release out of your life onto paper and throw it into the fire. As you watch the paper ignite and burn feel what you want to release burning out of your life. 
If you feel that transformation is more appropriate I recommend performing a ritual bath or a tea ceremony for cleansing and transformation. 
For a ritual bath use oils that promote cleansing and transformation. I recommend Van Van oil and/or Van Van soap. You can light a magically dressed  snake candle for transformation. 
In your bath visualize all that you wish to transform leaking out of your pores and into the water. Feel it become cleansed and remade. Feel it being reabsorbed into your body. When you are finish step out of your tub and allow yourself to air dry. As the water evaporates into air feel all that inside of you transforming into something new and clean. 
For your tea ceremony I recommend our Midwinter Magical Tea or our Blue Butterfly Pea Flower Tea which are perfect for deep reflection and transformation. Check out our Tea Ceremony For Conscious Communication to learn how to perform a tea ceremony and alter it for your magical needs.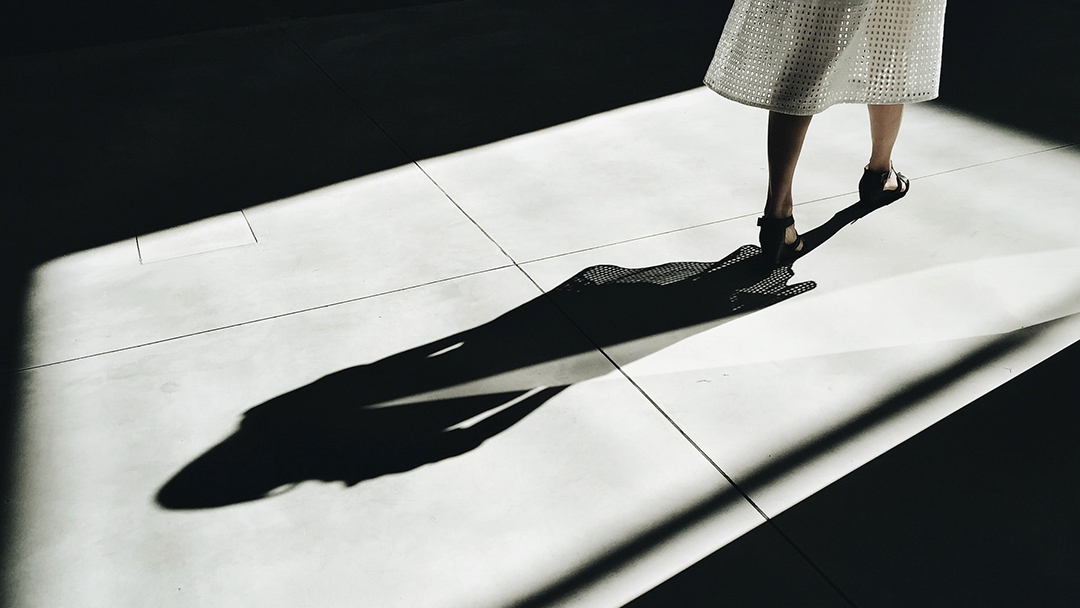 What To Expect from "Shadow Work"
Often times when you release something from your life the universe will send you tests to see if it's really what you want. Don't be surprised if that part of you becomes irritated or overly sensitive. 
Look at it like opportunities to say no to that which you are trying to change or rid yourself of. 
This type of work can be considered "Shadow Work" and should be handled with care. 
My favourite analogy from a friend of mine has referred to it as "becoming the goo". A caterpillar, when it cocoons itself liquifies its body so it can rebuild itself and emerge into a beautiful butterfly or moth.
Just like the caterpillar the only way to move through the tough times and transform into a better version of ourselves is to become the goo. We have to feel our feelings, we have to come to terms with them and integrate them into the new versions of ourselves. 
This part is HARD. Seek help if it's too big for you. Lean on your friends and family. Ask for help. I assure you, you are not a burden to your loved ones. They will welcome the opportunity to strengthen your relationship through this vulnerability. 
If you're dealing with trauma please seek a qualified therapists. Please don't do this alone. You deserve to experience a higher quality of life. 
Work with the seasons to propel you through the natural cycle of life. Our inner states often mirror the natural world. If we work with the world around us your magic will be amplified. You will receive your desired effects with less resistance. 
Harness the energy of spring by starting new projects, reinventing yourself, creating new opportunities. During summer step into your best self. Work hard and play hard. Manifest, manifest, manifest. Reap your rewards in the fall. Collect your harvest. Use winters energy to re-assess, reflect and plan for the following cycle. 
Wishing you a successful winter solstice and yuletide blessings.