Spiritual Cleansing: Maintaining Your Personal Energy & Your Homes Energy
It is common knowledge that before performing any spell work it is important to set your space. This is most commonly done by cleansing yourself and your space, casting your protective "circle" and calling in the elements and spirits. 
Take preventative measures and create permanent sacred space in your home. Check out our spell to create a Sacred Space Herbal Blend.
Practitioners need to cleanse themselves to avoid carrying unwanted energy into their magical practice. It's difficult to manifest money when you're feeling stressed about that unpaid bill on your fridge. Being aware of the symptoms of energetic "clutter" can give you clues as to when you are overdue for a cleanse. 
Cleansing your environment is equally as important as cleansing yourself. It's tough raising positive energy when there's a pile of dirty clothes in your sacred space. Everything holds energy!
More importantly, the need to cleanse your energy and your space for everyday living is very real. We all have to function one way or another in order to survive in this society and that means we have to remain emotionally, spiritually and physically regulated.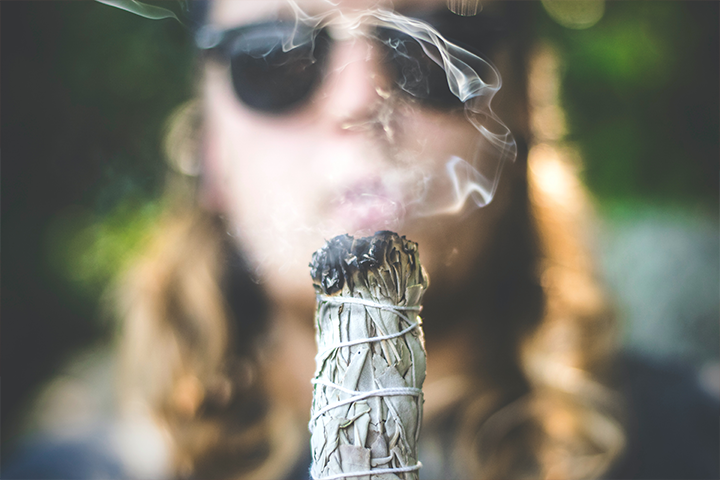 Cleansing Your Personal Energy
Simple cleansing rituals can be added into your routine by adding a little intention to an everyday occurrence. Add some extra power by stating your intention out loud or under your breath. 
To add another layer of correspondence perform your cleansing spells on a day that aligns with your intention. We suggest a Monday or a Saturday. 
Monday is ruled by the moon which governs the sub-conscious, our shadow selves, and our intuition. This is an excellent day to work through heavy emotions, limiting beliefs and release what isn't working. 
Saturday is ruled by the planet Saturn. Saturn governs plans, our systems, order and time. This is a great day to break habits and clean up messes.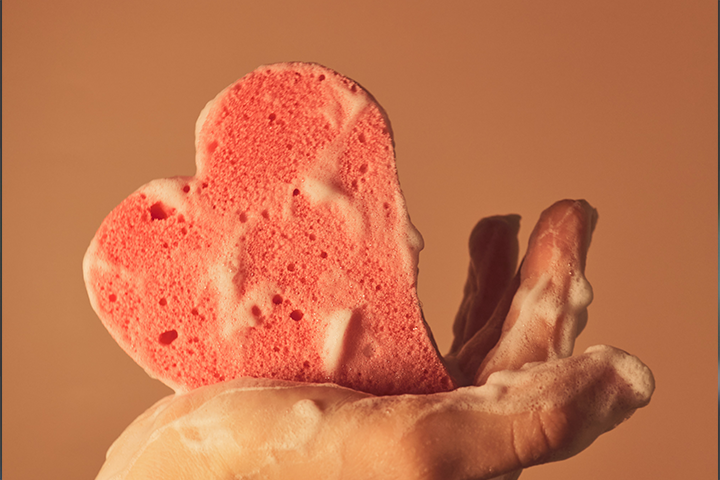 Daily Cleansing Exercises 
Next time you wash your hands hold the intention that you are cleansing your personal energy of that which does not serve you in your minds eye. 
When you go to the washroom you can use it as an opportunity to tune into your body and focus on releasing any unwanted energy along with your bodily waste. 
When a gust of wind blows by you, say out-loud or under your breath all the different obstacles you wish to remove from your life. 
When you are walking or driving you can use that energy to leave behind that which no longer serves you. 
Bring a small cup of salt into the shower with you and use it to scrub every inch of your body stating that which you want to release. It'll leave you feeling energetically cleansed while providing soft, well exfoliated skin. 
Next time you find yourself caught in the rain without an umbrella use it to wash off the energies that hold you back. 
These are a few examples of mundane acts we do every day or that are common in our lives. With a little intention we can turn them into on the go rituals that can greatly impact your personal energy. 
I find that the small, spontaneous rituals we perform in our every day lives have much greater effects than the grand rituals we perform.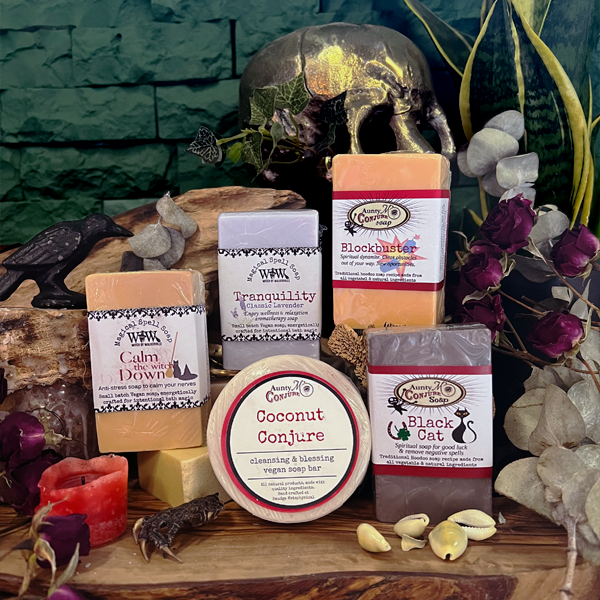 Magical Cleansing Tools
Every magical practitioner knows they can turn to herbs, stones, oils, and soaps to boost their magical abilities. This includes the ability to cleanse and protect oneself. 
You can often spot a magical practitioner by the jewelry they are adorned with. Crystal bracelets, 
Evil Eye Pendants, Hamsa Hands, and pentagrams are just a few of the various jewelry options magical practitioners have to help them maintain their personal energies. 
Our Detox soap and massage & bath oil was made due to customer demand. It is a line of gentle, daily, cleansing products made for empaths. An empath is an individual who feels more empathy than an average human. Empaths are exceptionally sensitive to the emotions and frame of mind of nearby individuals. 

Cleansing and Protective Stones/Crystals
Blue Lace Agate is aligned with the higher chakras and encourages good, clear communication of even complex ideas. It is said to help us listen and see the truth in all things.
Sodalite is said to balance the intellect and intuition, helping our judgement and ability to meditate.
Hematite is a stone of strength, said to give the ability to survive. It is often used as a grounding stone, rooting spiritual energy and bringing us back to the here and now.
Fluorite is said to heal and protect, especially the mind and spirit. It is also said to bring order from chaos and is often placed in meditation rooms.
Obsidian is believed to root spiritual energy. It is also said to dissolve negative energy, dispersing fear, shock and energy blocks in healing.
Malachite is a stone of transformation and is also excellent for new relationships. Malachite is all about flushing out toxic emotions, clearing away unwanted energies.
Amethyst is a soothing, healing stone believed to encourage spiritual development. It is said to clear the aura and refresh the mind, body and spirit. 
Amazonite is a soothing stone. It calms the brain and nervous system and aids in maintaining optimum health. Balances the masculine and feminine energies.
Strawberry Quartz is a beneficial crystal for those who always require comforting or soothing energy, such as healers and therapists. It's a crystal that will strengthen the connection between your Heart and Crown chakras and bring them in harmony with one another.
Tiger's Eye is a stone of protection & good luck. It has the power to focus the mind, promoting mental clarity, assisting us to resolve problems objectively and unclouded by emotions. Particularly useful for healing psychosomatic illnesses, dispelling fear and anxiety.
Black Tourmaline is used for grounding, protection, purification and the cleansing of the emotional body. Tourmaline can rid the mind of any negative thoughts like anxiety, anger and feelings of worthlessness.
Black Agate is used for protection, courage, success. .Black agate is one of the best types of agate for anxiety as it is a deeply protective stone. It helps bring you comfort in times of need, particularly when dealing with trauma or the loss of a loved one.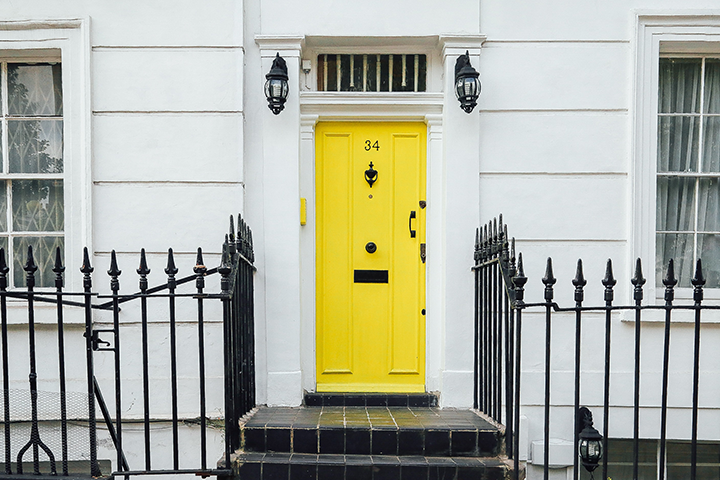 Cleansing our Physical Space
Our physical space affects the quality of our thoughts, our health, relationships, finances, pursuits, and our quality of life. It Is well known in the holistic industry that our physical space has a direct link to our mental health. A cluttered room will lead to a cluttered mind. 
In a TikTok video Afro_spiritual, an Aborisha in Lucumi, talks about how the cleanliness of your house affects your ability to manifest. They go on to explain how they learnt that different rooms are connected to different aspects of our lives. 
"Your kitchen is connected to the health and the general health of the household. The bathroom is connected to the finances and the flow of money in the household. The bedroom is connected to the happiness and prosperity of your love life. The living room is connected to friends, family and social connections and the longevity of it."
Looking around your home it's easy to spot the significance of the various aspects of your space once you begin to look with a new perspective. 
The front door, or the door you use most often, is the boundary between your home space and the rest of the world. Therefor if you clean it, therefor cleaning its energy, it will allow in clean, wanted energy as opposed to allowing in all energy including unwanted energy. 
Your windows are secondary barriers between your space and the outside world. Another use is to let in light or to allow you a view of the world outside of your home. If you are looking to clear obstacles in your path, if you are looking to identify what is or isn't working in a situation, if you need a clear view unfiltered by biases and beliefs, cleaning your windows is a strong spell to perform.
Take a look at the reflective surfaces in your home. These include mirrors, glass table tops, the television screen, your stainless steel appliances, the glass in your picture frames. They not only reflect light but they reflect energy as well. When was the last time you cleaned your reflective surfaces? 
If you go through a difficult time of depression or have a heated argument in your house that energy can linger. Your reflective surfaces will hold some of that energy and reflect it into your space. Clean your reflective surface on a regular basis to avoid this energy contamination.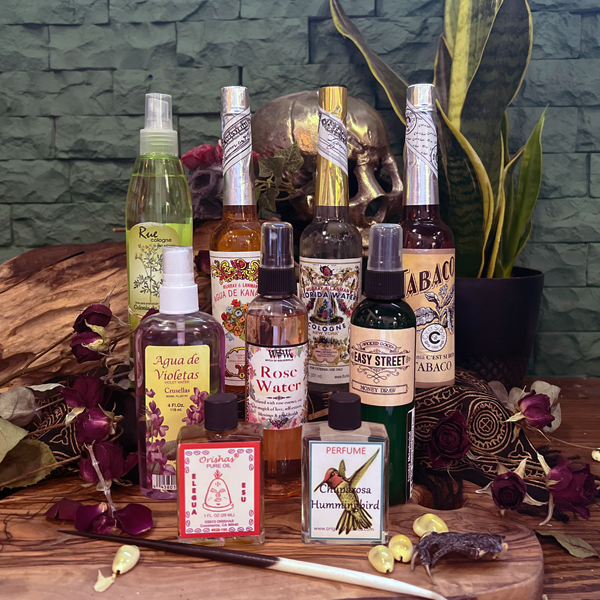 Magical Tools For Cleansing Your Home
There are various waters, colognes and vinegars to attract or remove various energies. Rose water is excellent at attracting love and romance, Orange blossom cologne is used to attract success, and Florida water is used for its strong cleansing abilities. 
You can add these magical tools to floor washes, in your laundry, in spiritual baths, and an offerings. If you can think it, you can use it. 
We love using Blueing Squares. Spiritists and mediums will often use these squares in mop water to clear the house of negativity prior to Spiritual work or in a process of purification. One square is added it to a bucket of mop water along with Florida Water and Holy Water. 
Another options if to place a bowl or glass of Peace Water to keep the space clear of malignant spirits and to draw benevolent spirits. You can make peace water with spring water, bluing, peppermint leaves, lavender buds & Florida water. Rue Water also makes a good substitute for peace water. 
Black Witches Salt is used for protection and to absorb negative energies. After a house cleansing, black Salt can be placed across doorways and windows for protection. It can be spread around a ritual circle. It may be sprinkled on the floor and swept out to cleanse the space and carry all negativity out with it. It can also be carried on your person or in your car to absorb negativity. 
We offer spiritual oils for cleansing and protection. To use our oils you can anoint yourself and objects or add them to washes, baths, and sprays. For Cleansing we recommend Van Van Oil or Rue oil. Follow it up with our Protection Oil to safe guard the space you just cleared.
All oils are hand blended and formulated with the highest quality essential oils, herbs, flowers & resins. They are energetically charged for their intent. All Witch of Walkerville and Aunty M products are hand crafted by Michelle, owner and spiritual practitioner of Smudge Metaphysical.
If you go anywhere outside of your home you are constantly around foreign energies. It takes a lot of work and energy to protect yourself from absorbing it and often times a small amount gets through our defences. This is why a daily cleansing practice is vital to a spiritual practitioner. Maintenance is a must.
Recognizing the symptoms of energetic "clutter" can help your spiritual maintenance. Here are 10 signs you need energetic cleansing and protection
Happy Cleansing!