Money Magic - Getting paid What You're Worth
More money is a common need this day and age. In the midst of a recession, all of us feel the need and desire to attract financial wellness into our lives. 
What To Expect Throughout This Blog Post?
Common ways we energetically block the flow of money:
With our words
With our Habits
With our outdated beliefs
Spells we can use to help us attract money:
Increase Tips With The Jezebel Root Body Altar Spell
Money Magnet Mandrake Root Poppet
Van Van Bad Money Luck Candle Reversal Spell 
and finishing up with some tips to help us move through the challenges we may face from this spell work. 
Stop Blocking your magic
Our Words Are Spells
One common way we tend to block our magic is with our speech. Around others who are struggling or in a recession, there tends to be a lot of talk about being poor or not being able to afford much. 
Every time you say or think "I can't afford that" or "that's too expensive" we unintentionally block prosperity from entering our lives. 
Joking around at our own expense or joking about how poor we are also blocks the flow of prosperity. As does complaining or venting about our financial struggles. 
I'm not saying don't complain, because it's necessary to get rid of that tension and anxiety, but back it up with something positive after. The trick is training our brains to think in an abundance mindset instead of a scarcity mindset. 
When you catch yourself saying "I'm too poor for that" switch it up asap with "In the future I'll be able to afford that" or "That's not for me at this time". When you're complaining about money or joking around end it with something along the lines of "but it will get better, this is only my current reality". Everything changes, and you doing this work will guarantee that.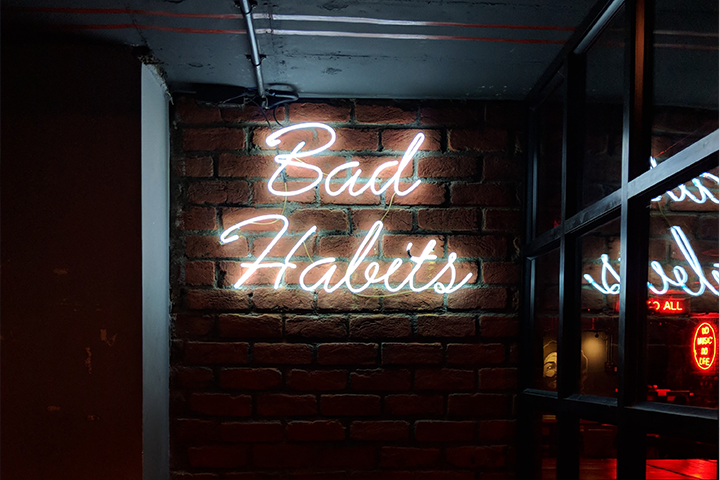 Bad Money Habits
Another common way we block the flow of prosperity is with our habits. 
There is a big difference between being frugal and being stingy. This comes from a place of privilege, but spending small amounts of money on things that make us happy or small acts of charity help the flow of prosperity. 
I look at prosperity like a current of water, if there are ebbs and flows then there's movement but if there is none then your water becomes stagnant. 
Next time you have to spend money look at it as an opportunity to help grow your prosperity mindset. When you spend that money you can include an affirmation like "I pay this bill knowing that money will flow back into my life and my wallet." Back it up when you do receive money with a phrase like "This is proof that the flow of prosperity in my life is balanced".
I like to buy myself something inexpensive once a week/month, usually a bar of dark chocolate. I feel luxurious when I am eating the chocolate and it allows me to be grateful that I can spend well deserved money on myself. 
I also will give the loose change in my pockets or in my car to buskers or those who are less fortunate than myself. I give this money knowing that it will help prosperity flow easier into my life. 
On the other hand Impulse spending is equally blocking you from prosperity. It can demonstrate a lack of respect towards money, that it's meaningless and therefor not worth holding onto. If you're constantly spending money on things that hold no significant value to you, why would additional prosperity enter into your life?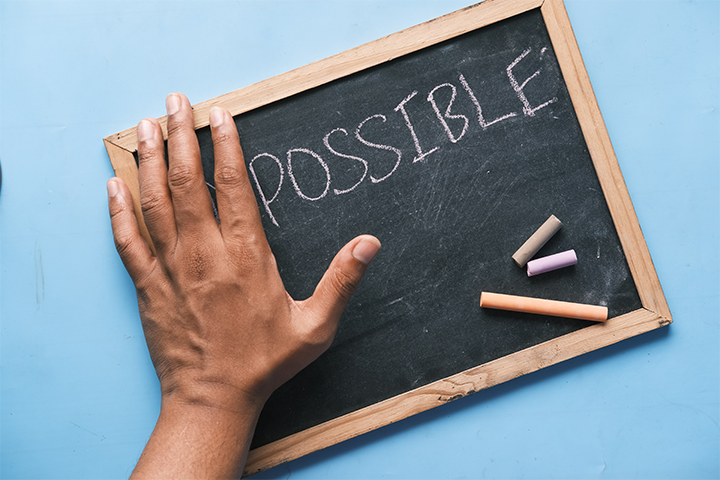 Question your Beliefs
I grew up hearing "Money doesn't grow on trees", "I'm not made of money", and "we can't afford that". Therefor when it was my time to build a relationship with money I believed it was difficult to come by and I had to work really hard to gain it. I was afraid to spend my money out of fear that none would come to take its place. 
In contrast an important person in my life grew up never seeing their parent because they were always working. They inadvertently blamed money for the lack of a parental figure in their childhood. They hated money, never wanted it because they believed it would always corrupt and keep you from what you loved. 
These are the hard truths we have to look at when doing prosperity work. These beliefs have to be questioned and healed, otherwise, no matter how much money you attain it will only ever be temporary. 
When working on our relationship to money we have to look into our ancestral trauma, the relationship our parents had with money, how they spent it, their beliefs, etc. 
We have to look at our mindset and our self-worth. Do we believe that we are worthy of money? That there is enough to go around? That we are not as deserving as those who are struggling? 
These are the hard questions we have to ask ourselves if we want to heal our relationship with money. This is the work we have to do if we want to create lasting prosperity in our lives. 
I'm not saying you have to do all of the above, and I am aware it can come off as privileged. My intent is to offer you insight into my own journey when I began working with my relationship with money. All I ask is that you take whatever resonates with you and forget the rest. This is only one perspective. My perspective.
Money Spells For Increased Wages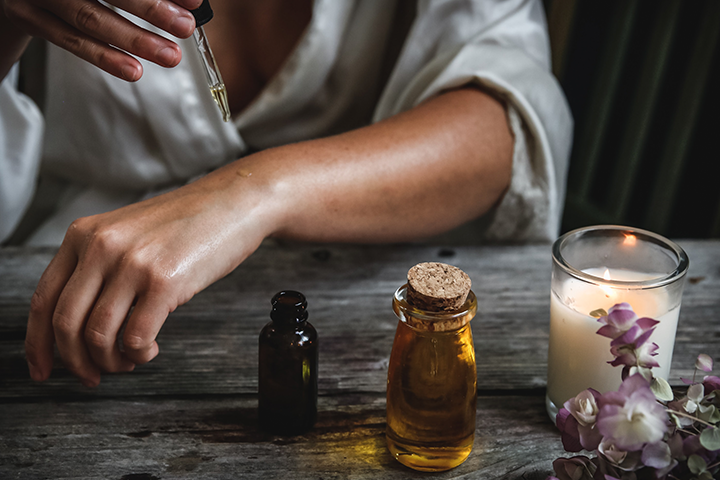 Increase Tips With The Jezebel Root Body Altar Spell
A powerful spell for service workers or freelancers, Jezebel root is known to attract wealthy customers. This root has been used in Hoodoo for harnessing your inner bad bitch. A symbol of female power, this root bolsters confidence and attractiveness so they can dominate. 
Requiring only 2 ingredients:
This spell can be performed anywhere with a mirror and a sink. We encourage you to carry the ingredients with you when you are working so you can recharge the magic several times throughout your shift. 
To begin this spell rinse your hands, cleansing them of unwanted energy. For an added bonus you can use a salt scrub to boost the cleansing effect. 
Wash your hands with Cleo Mae Soap. While washing your hands repeat "I am wealth, my hands bring in the money that will support my life". For extra power, use an original intention of your own creation. 
While washing your hands feel your hands grow warm and magnetic. Feel the flow of energy entering your finger tips. Visualize yourself handling big tips, serving wealthy customers. Visualize yourself offering perfect service. Visualize the end of your shift, counting your tips with a specific number in your minds eye that you will walk away with. 
Next anoint your body with the Cleo Mae conjure oil. While making eye contact with yourself in the mirror anoint your third eye and repeat out loud "My visualizations of wealth will become my reality". Anoint your throat and repeat out loud "My words are honey, I speak my wealth into existence". Anoint your heart centre and repeat out loud "The wealth that I attract into my life is aligned with my needs".  
Take 3 full, deep breaths and feel yourself attracting money. Feel the energy flowing in and around your body be flavoured with prosperity and abundance. Walk into your place of work with the confidence knowing your customers are generous and will tip you well.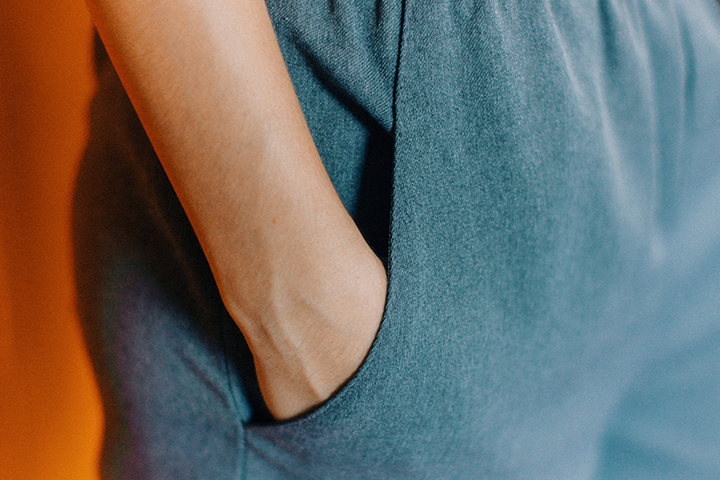 Money Magnet Mandrake Root Poppet
If you like to keep your spell close, a pocket sized poppet may be for you. You can bring this poppet to job interviews, meetings, to the bank, and to any opportunity where money is involved. 
This spell requires 3 ingredients: 
The human shape of the root makes it well suited for use as a poppet. Choose the mandrake root that most resembles a doll. Cleanse the root by running it under cold water for 30 seconds. 
Take your mandrake root oil and while anointing the root whisper your intentions into it. Be specific and intentional. If you are looking for a specific sum of money make sure to include that. 
Take your $5 bill and anoint that with mandrake root oil as well. 
To activate a dried mandrake, place it on the altar undisturbed for 3 days. Place it on top if the $5 bill like it's laying on a bed of cash. After 3 days place it in warm water overnight. The root will the be activated and ready for your magickal purpose.
Hoodoo traditions recommend wrapping a whole mandrake root in the $5 bill and carrying it in your pocket for financial fortune.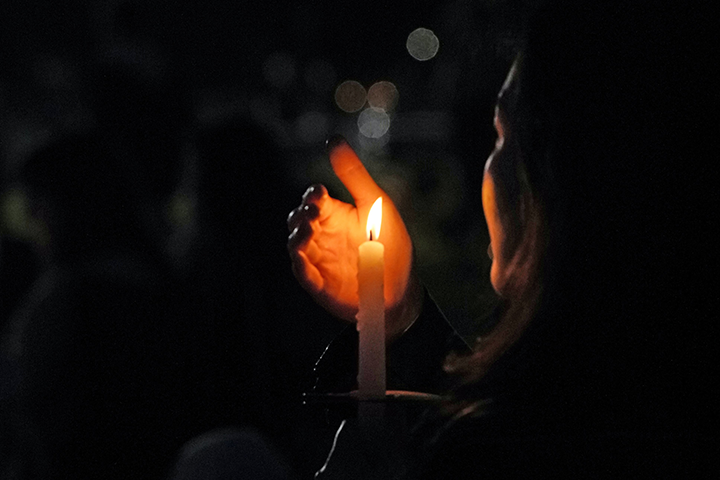 Van Van Bad Money Luck Candle Reversal Spell 
A reliable spell you can count on when you are experiencing a bout of bad money luck. 
What does Van Van Oil do:
Change bad luck into good.
Draw success into your life.
Protect from negativity, unwanted spirits, and undesirable people.
Remove obstacles and blocks.
It's important to note that if your bad money luck stems from beliefs and negative thoughts/speech this spell will challenge you to move through those blocks. This often looks like opportunities to change your thought patterns. After this spell is complete it's important to pay attention to the flow of money in your life. When a challenge is encountered it is an opportunity to shift your mindset in order to heal your trauma around money. 
Examples include noticing your speech around money and if it needs altering, New opportunities that challenge your beliefs around self-worth, being forced to update or invest in the areas of your life you've been neglecting in order to penny pinch, etc. 
This spell Requires:
To begin cleanse your candle by running it under cold water for 30 seconds. Take your knife and chop off the pointed end with the wick so that it can sit flat. Turn the candle upside down and carve a point on that end. 
The symbolic act of physically turning our candle upside down and using that end for our reversal spell is a powerful one. 
When your reverse candle is carved begin to dress it with the Van Van Conjure oil. Next roll it away from you through the lemon balm. Check out our guide to dress your candles for tips and tricks. 
While you're dressing your candle keep your intention in mind. Be mindful not to stuff it with energy. When we're removing things out of our lives we want the candle to be empty so that it can suck and store up that unwanted energy and burn it away. 
Burn your candle until it's out. It's okay to relight it everyday until it's complete. While your candle is burning journal about your money blocks, your relationship with money, how you felt about money that day. 
Be sure to dispose of your candle in the proper way.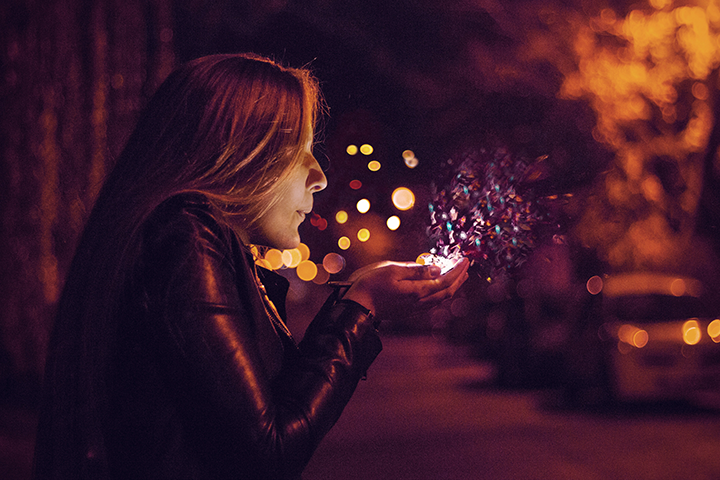 Money magic is powerful and often required. When performing money magic it's important to evaluate how the magic reacts in your life post spell. Does it stick around and last or do you find yourself having to perform money spell after money spell and it never seems to stick. 
If it doesn't seem to stick more often than not your money issues could be rooted in childhood beliefs that require healing. This work is referred to as shadow work and should be treated with gentleness and love. It can be healed, but it takes work and determination. 
The way through is by identifying the capital T truths about your beliefs around money. For instance I grew up learning from my parents that you had to work REALLY hard to get a scrap of money. If money was flowing easily into my life I would often sabotage myself because I wasn't worthy of it. Without me knowing of course. 
Once I identified that belief over time I was able to shift my mindset. It took a lot of work, determination and faith, but the pay off has been worth it. 
May you be blessed with all the money you need.