Sigils are one of my favourite ways to add a lot of power to my spells and products. When you purchase a Witch of Walkerville magical tea, each one is packaged with a sigil to imbue the herbs with intention. It has quickly become my preferred way to spread magic throughout the community and perhaps it will become one of yours as well. 
There are many different ways to create sigils but my favourite is Laura Tempest Zakroff's method from her workbook Sigil Witchery, a witch's guide to crafting magic symbols. 
Laura shows us how to create a personal sigil with a series of steps:
How to form an appropriate intention
how to break it down into keywords
How to choose symbols for each of those words
How to combine each symbol to create a sigil
How to use that sigil
I'll provide you with a basic description of each step, but if you want to optimize your sigil creation I suggest purchasing her workbook. It will guide you through exercises that will help you discover what specific symbols mean to you and how you can incorporate them into your magick. It will also provide you with many existing sigils that you can use when you need a quick boost. 
To create a high quality sigil I suggest creating sacred space where you can perform your magic. Meditate on your needs and wants. I like to begin each sigil creation with a journal session to flush out ideas, my wants versus needs and any milestones I can pin point for my magical journey.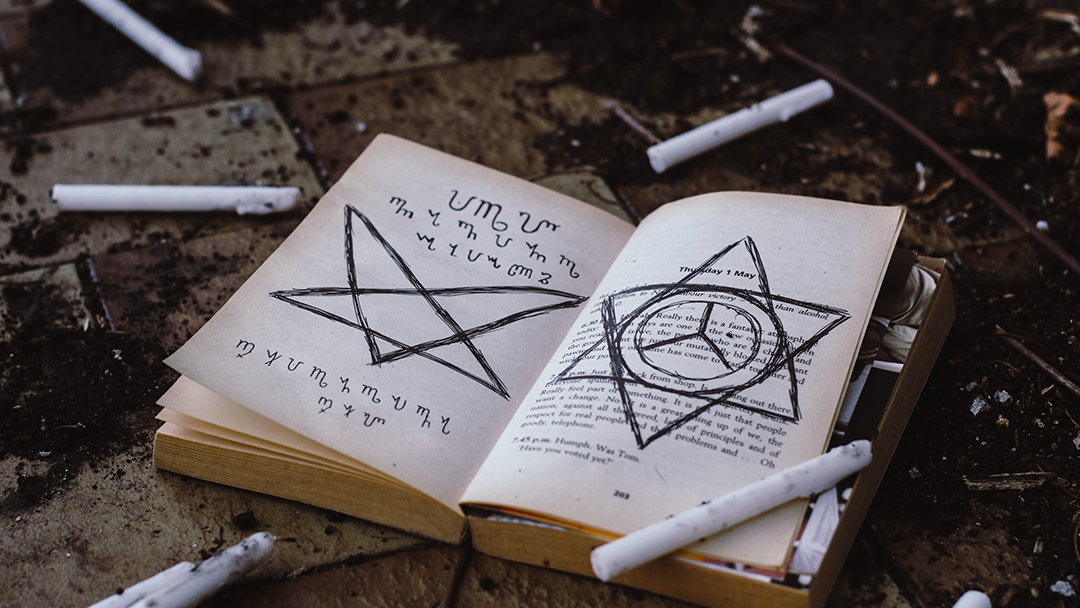 Create Your Intention
The first step to any successful spell is creating a quality intention. A week formulated intention has been well thought out. You know your exact need, the time line for it, the steps you'll need to take to achieve your goal and details that will help reduce the chaos transition can bring. 
I once heard of a magical practitioner who's intention was to release heavy energy. It was so vague that they spent the next few days in the washroom. 
An appropriate intention would be to take into consideration the situation they want to make space for or release from their lives. "I will cleanse my mind of the blocks that are stopping me from attaining (Insert your goal here)."
My example intention that I will use to attract positive energy to my loved ones will be:
My loved ones will be bless with prosperity, love and health in the new year. 
Intention Keywords
The next step is to break your intention down into keywords. Laura suggests using 3-5 keywords for an optimal sigil. 
I will break my example intention into simple keywords:
Loved ones
Bless
Prosperity
Love
Health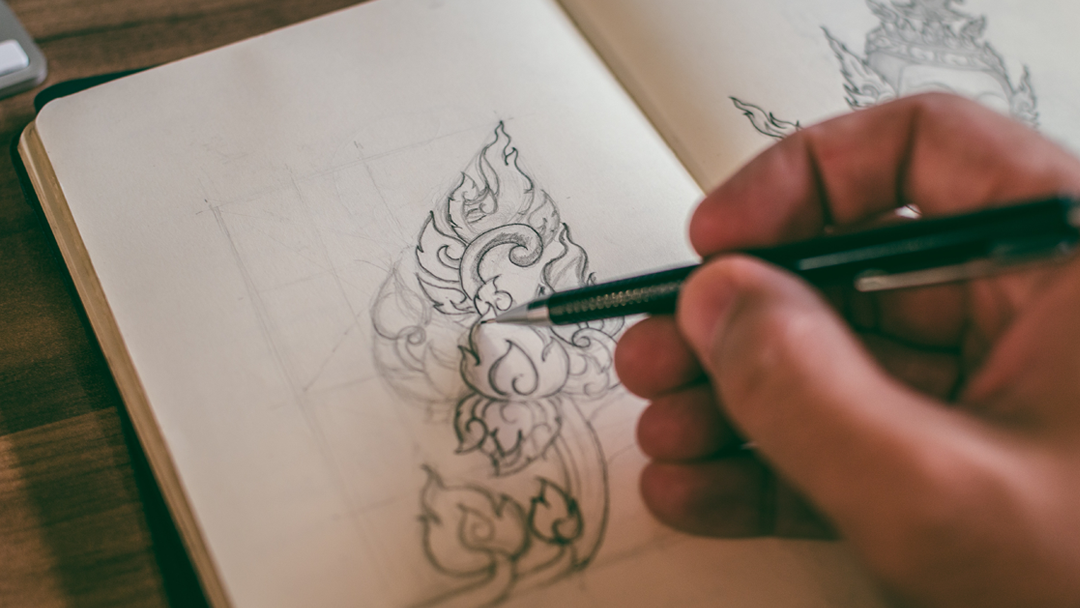 Choosing Symbols for your Keywords
We will then assign a personal symbol to each of our keywords. In order for this spell to be a success each of your keywords need to be represented by a symbol that holds meaning for you. 
Loved ones: a heart, a family tree. 
For me, I'd use a circle in the middle with three of the same sized circles around it with lines connect from each outer circle to the inner circle. This would represent myself as the middle circle, and those I'm connected to as the outer circles. 
Bless: prayer hands, angle wings, halo, the sun
I'd use clusters of stars to symbolize the infinite abundance of the universe.
Prosperity: Dollar symbol, plant life
I'd use a spiralling circle that has an arrow in the very middle to symbolize the flow of prosperous energy.
Love: a heart
Healing: the caduceus, a + symbol, a strong arm
I'd use a leaf shape to symbolize the natural remedies Mother Earth has granted us. 
Combining your symbols into a sigil
Now it's time to play. Using your intuition combine the symbols of your choosing into a complex image. 
Below is Laura's sigil for kindness revival. It was created to help encourage and nurture a rekindling of kindness throughout our community. I have also included her process breakdown for a visual representation of the above steps.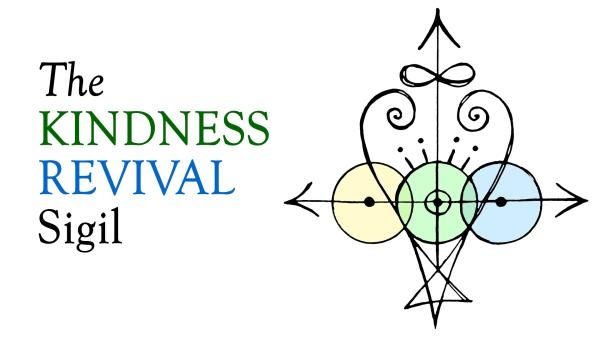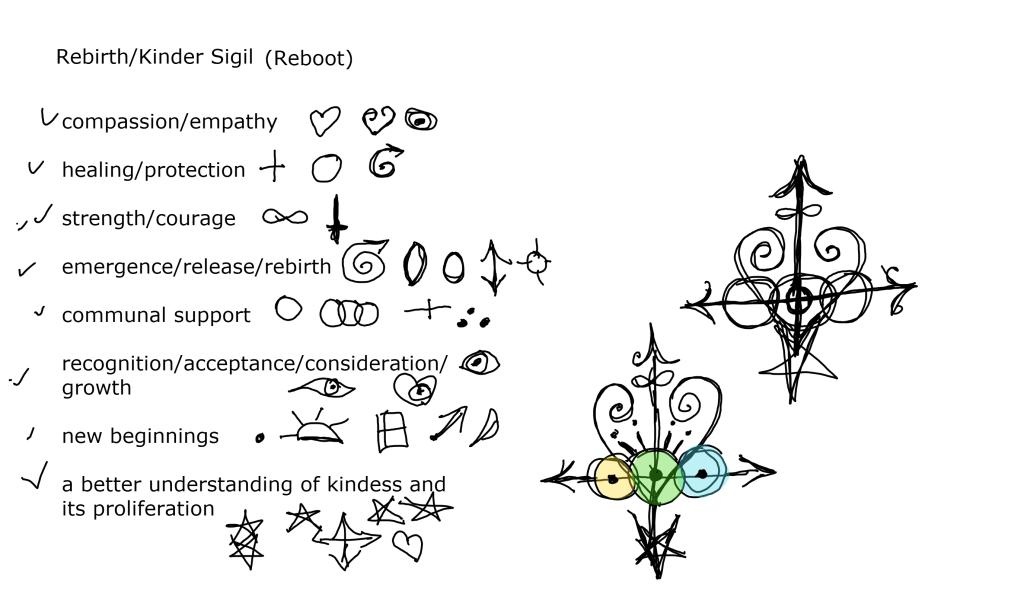 The final step is activating and using the sigil. There are many different ways to activate a sigil, but my favourite will always be lighting a candle over it while repeating my intention.
Creating and using sigils is my favourite way to combine my artistic side and my witchy side. I have received countless amounts of success by using them and I hope it will work for you as well. 
If you want to take your sigil creation to the next level I highly recommend Laura's book. It offers a complete overview of the sigil creation steps, examples, case studies, and so much more.